Home
Nightclub
FAQ – Nightclub
Book a booth
News
Drinks Menu
Location
Opening Hours
Venue
Contact
Photos
Video Gallery
About Mo-Ji

Salsa Classes
Salsa Tips
FAQ – Salsa Classes

Unemployed?
I know how you feel. I was in the same position for many years, so I don't have to tell you about being unemployed, as you already know. But one thing I would say is that after all the knock backs and disappointments you start to lose self belief and confidence. When this happens, you start to give up! Well, I'm here to say: don't let that happen to you.
Yes, things are bad, and you never seem to have any money. Therefore you don't go out.well im here to give you Some encouragement and that I believe in you and if you want to get out the house, learn something good, that could change your life for the better, then come down on a Wednesday at either 6pm or 7pm for beginners salsa dance class.
I know what you're thinking. Dance, me? You are having a laugh but I guarantee that I can teach anyone too salsa dance, and if you're thinking its like ballroom dancing, all black patent shoes with a number on your back it's not! Salsa is from the streets of Cuba and it's really cool to dance salsa, plus you never know if you're good if you don't try! Also, there is always a possibility I could employ you so get you butt down to Cuba Cafe, and take advantage of my 20 years experience of teaching salsa for your free absolute beginners salsa class.
please bring your signing on card as proof and also photo identification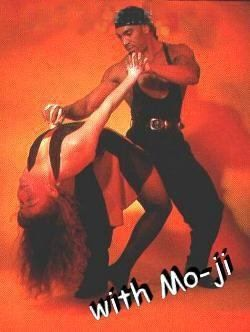 Unemployed no skills necessary beginners FREE SALSA CLASSES.
Every Wednesday 6pm or 7pm.
Go to news info box for more details.
Students discounts £3 (with NUS)

Dancing on ice star Chris Fountain & his ice skating partner came to Cuba Cafe Bar for salsa dance classes and won that round of the programme.